Experienced and resourceful scientist / educator seeks position involving environmental monitoring (meteorological, hydrological or geophysical) and/or environmental education. I am a University trained meteorologist with expertise in instrumentation and broad experience in data acquisition, analysis and dissemination. I
am also a very experienced science educator.
Profile: Broadly educated, knowledgeable and resourceful. Excellent practical skills and proven ability to accomplish scientific field work under extreme environmental conditions. Outgoing, co-operative, enthusiastic, and practical. Dedicated and innovative teacher.
Education
Master of Science, Meteorology, University of Wisconsin, Madison, USA.. Coursework included glaciology, climatology, mathematics, computer science and electronics in addition to a comprehensive programme in theoretical and applied meteorology.
Bachelor of Arts, Earth Sciences (cum laude), University of New Hampshire, Durham, USA and Colby College, Waterville, Maine, USA.. Coursework in meteorology, geology, geophysics, oceanography and astronomy. Minor in English and American literature.

Experience
Scientific
Physical Science Research Specialist, University of Wisconsin-Madison, USA. Responsible for the development and deployment of satellite-linked remote platforms used for the acquisition of real-time weather data from unattended sites throughout the Antarctic. Other responsibilities included quality control, analysis and dissemination of data. Participation in six successful summer seasons, including a 500 kilometre over-snow traverse, involving the challenging logistical and environmental constraints unique to Antarctica.
Meteorologist-in-Charge, Amundsen-Scott South Pole Station, Antarctica. Winter-over deployment. Responsible for all meteorological observations, forecasts and communications, including daily radiosonde ascents.
Summer Research Fellow, Desert Research Institute, Reno, NV, USA. Deployment to the apex of the Greenland Ice Sheet to participate in the extraction and analysis of a 3000 meter ice core for climatological research. Responsible for the fabrication and operation of electronic instrumentation designed to measure the ice core resistivity.
Physical Science Research Specialist, University of Wisconsin-Madison, USA. Analysed satellite imagery to deduce upper air wind motion for FGGE (First GARP Global Experiment)
Meteorologist, Weather Services Corporation, Bedford, MA, USA. Responsible for on-site meteorological observations and forecasting in support of a research program investigating the viability of tethered balloons for use as high altitude communication platforms.
Educational
Teacher in Charge of Physics, Queen Margaret College, Wellington, New Zealand. .
Science Teacher, Heretaunga College, Upper Hutt, New Zealand.
Science and Mathematics Teacher, Washoe County School District, Reno, NV, USA.
Skills
Communications: Persuasive and engaging public speaker. Excellent writing and organizational skills.

Computing: Experienced in website construction (I built this and all linked sites), file manipulation, scientific programming, Windows operating system, and computer-to-computer video, audio and text communication .

Electronics: Expertise in the fabrication, repair and maintenance of electronic instrumentation and communication equipment.

Photography: Digital and conventional photographic expertise.

Telecommunications:

Licensed Amateur Radio Operator since age 12. Widely experienced in radio-telephony and radio-telegraphy.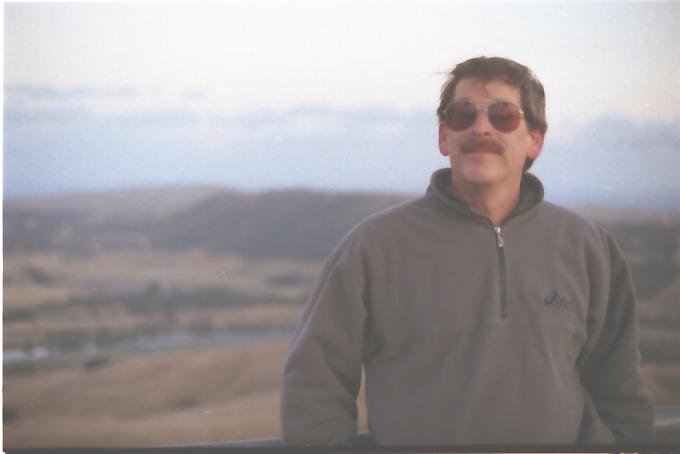 Links
Credentials
Field Work
Publications
Recognition